Turandot and the fantastic East of Puccini, Chini and Caramba
22 maggio – 21 novembre 2021
Prato, Museo del Tessuto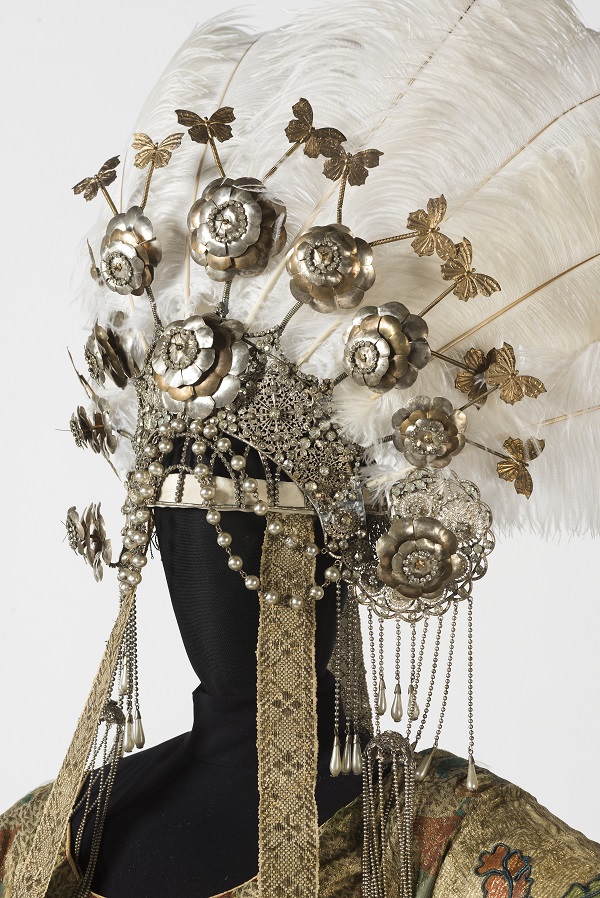 The new exhibition of the Textile Museum Foundation is a tribute to the history of opera and art of the first 20 years of the twentieth century, whose artistic, literary and musical scene was pervaded by the phenomenon of Orientalism. "Turandot and the fantastic East of Puccini, Chini and Caramba" is the result of a long and careful research carried out by the Museum on the extraordinary discovery of a nucleus of costumes and stage jewels dating back to the world premiere of Puccini's Turandot and from from the private wardrobe of the great Pratese soprano Iva Pacetti.
An unprecedented, highly suggestive, multidisciplinary and wide-ranging exhibition that was born thanks to the collaboration of Italian public and private bodies and institutions of great prestige that contributed to this ambitious project. The exhibition aim is to reconstruct the events that led the great Tuscan composer Giacomo Puccini to choose the scenographic genius of Galileo Chini for the realization of the staging and scenography for the Turandot, staged for the first time at the Teatro alla Scala on April 25, 1926, directed by Arturo Toscanini.
Co-organizer of the exhibition is the Museum System of the Florentine University – Museum of Anthropology and Ethnology in Florence. Here, a collection of over 600 oriental relics is preserved, brought back by Galileo Chini – a great interpreter of Italian Liberty Art – on his return from his trip to Siam in 1913 and personally donated by him in 1950 to the Florentine Museum. The exhibition also take advantage from the collaboration of the Teatro alla Scala Foundation (Milan), the Ricordi Historical Archive (Milan) and the Giacomo Puccini Foundation (Lucca). An additional contribution must be given to the lenders, including the Teatro alla Scala Theater Museum and the Teatro alla Scala Historical Documental Archive, the Uffizi Galleries – Modern Art Gallery of Palazzo Pitti, the Devalle tailoring shop in Turin, the Corbella Archive, the Viareggio Fine Arts Society and numerous private lenders.
The exhibition extends over over 1,000 square meters, with a path which is divided into 3 sections. From the Hall of Ancient Textiles on the ground floor – with over 120 objects from the Chini Collection of the Museum of Anthropology and Ethnology – the display reaches the large spaces on the first floor where the costumes of the work and numerous other objects such as original sketches, drawings, posters are located.
Found in a poor state of conservation, the costumes and stage jewels have undergone important and complex conservation and restoration interventions, made possible thanks to a powerful choral effort, which has seen on the one hand the co-financing of the Tuscany Region, on the other the 'organization by the Textile Museum of a demanding crowdfunding campaign called "Il Costume Ritrovato", to which nearly 170 individuals from eight different countries, companies and local associations contributed.
WATCH THE TRAILER